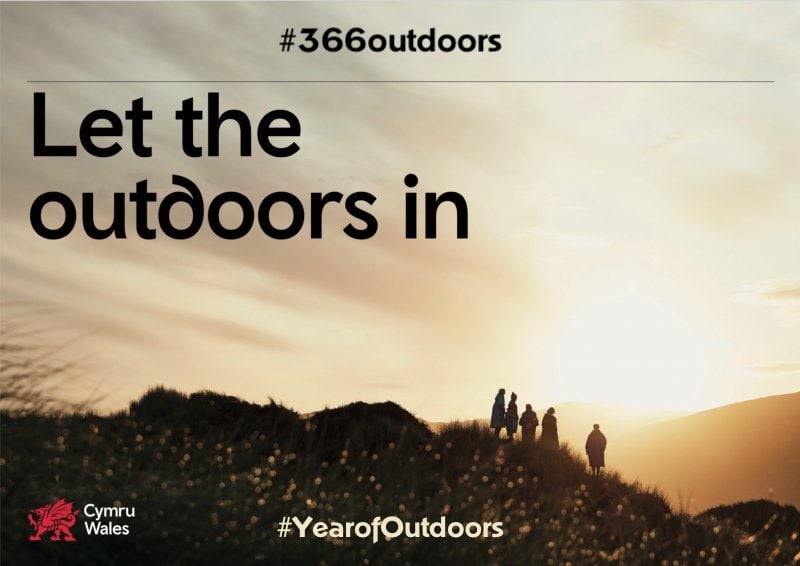 Year of Outdoors will celebrate Wales' outstanding natural landscapes which are alive with world-leading adventure and a distinctive, contemporary culture. The 870 mile Coastal Path; 3 National Parks; 600 Castles; Outstanding Areas of Natural Beauty and Dark Sky Reserves – are all set to be enjoyed in 2020.
Go outdoors, get active, get wet, get muddy, swim, run, walk, sleep, stroll, ride, just do something or stop still, do nothing and just take it all inside…outside!!
We're taking on the challenge of getting outdoors every day in 2020. That's 366 outdoors experiences, it could be coasteering, dog walking, surfing, diving, exploring a local historical site, checking out a new beach, playing sports, mowing the lawn, who knows. As long as it's outdoors and we get a pic to shout about then it will count!
Follow our adventures across social media with hashtags #366outdoors #yearofoutdoors and of course get yourself outdoors!