This year Celtic Quest Coasteering is taking part in Wales's Year of Adventure: a celebration of the wide range of adventure experiences this great country has to offer, with its outstanding natural landscapes and rich and distinctive culture.
Join us for The Great Weekend of Adventure 2nd & 3rd April 2016. Half price Coasteering if you join us in fancy dress!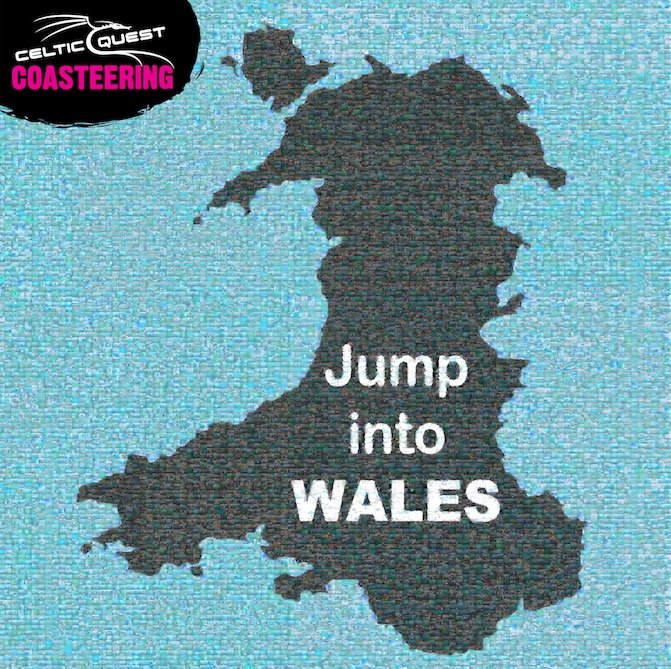 Wales is fast becoming one of the UK's leading adventure capitals:
Here in Wales you can fly by zip wire at 100mph above a slate quarry or go surfing – not just in the sea – but in the heart of the country. Scale a waterfall or bounce on the world's largest underground trampoline. Our mountain bike centres, at places like Coed-y-Brenin and Bike Park Wales, are some of the best in the world and you can paddleboard, kayak and raft in the heart of our capital city. And Wales's three National Parks, endless mountain ranges and 870 mile (1,400km) of coastline offer challenging walks and hikes for all ages, all abilities.
Adventure travel in Wales also means much more than adrenaline – it means discovering new and
unusual places, watching wildlife, and stargazing in our Dark Sky reserves. You can watch dolphins and red kites, forage for edible foods, and decamp to celebrations like the world-famous Hay Festival.
You can take part in our celebrations to mark the Centenary of Roald Dahl, born in Cardiff and a great champion of magical adventures. And you can take a 2,000 journey through time from the Romans to cosmopolitan, modern-day Wales. And then there are all those castles to discover – a lifetime's work, really, with over 600 to explore…
Wales is where the adventure starts in 2016 – so join us to embrace the adventurer in you.
Play Safe
We want you to have a fantastic, and safe, time in Wales. Please take care to ensure that you have planned and prepared for your adventure: book with an accredited provider; check the forecast; ensure that you are properly equipped. Please also respect our landscapes and way of life – leaving plenty left to discover again, in the future.
Key messages
Wales is becoming one of the leading adventure destinations in the UK.
Wales now offers some of the best adventure experiences in Europe.
Wales offers a wide range of adventures – physical, cultural and natural – for all ages, and all abilities.
Wales is compact – so you can pack your days with a variety of different adventures: walk the coast, conquer a castle, and scale a mountain in the space of a single day.
We want you to enjoy a fun but safe adventure experience in Wales, so please prepare carefully for your trip.
Check out this fantastic advert put together by Visit Wales