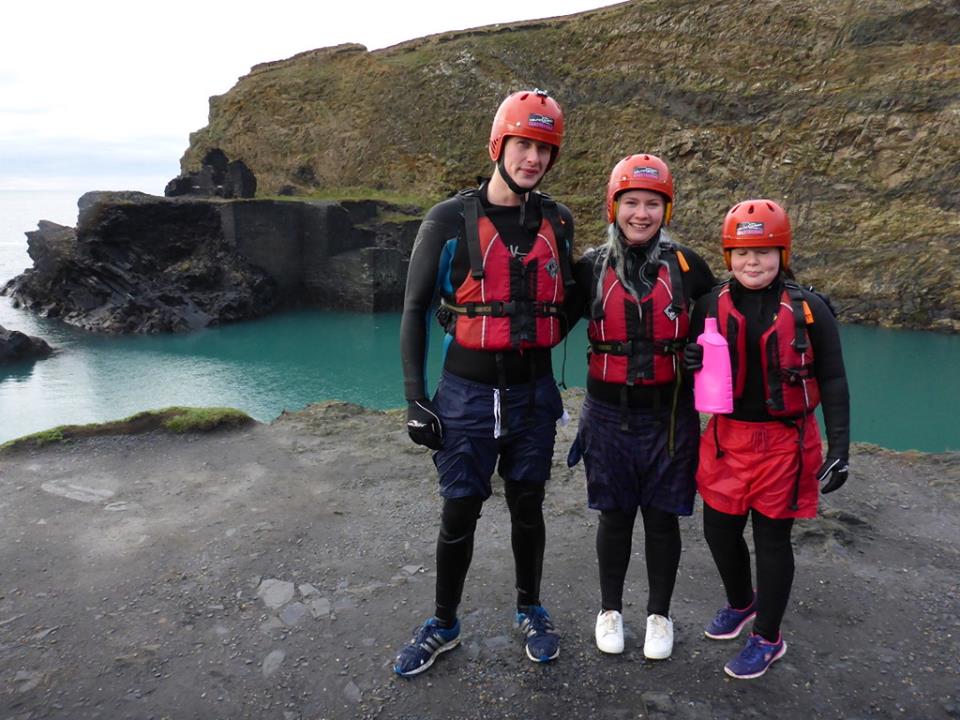 Back on 5 January 2015 the Thousands of pink bottles wash up on Cornwall's beaches – BBC News reported on thousands of bright pink plastic detergent bottles have washed up on beaches in Cornwall.
They started arriving at Poldhu Cove on the Lizard on Sunday, and National Trust volunteers have been clearing them away as they are said to pose a risk to wildlife.
The bottles are sealed, but witnesses say some have leaked.
The National Trust said it believed a container had gone overboard from a ship, during the stormy weather.
The Maritime and Coastguard Agency said: "While it is fact that the MV Blue Ocean lost a container containing bottles of 'Vanish', there is no currently available evidence that the bottles washed up on the Cornish coast are from this container; all evidence is currently circumstantial."
It is thought the vessel lost the container near Land's End in May.
We were surprised to find a bright pink bottle floating with the flotsam and jetsam in the Blue Lagoon, Abereiddy. So far there have been no other reports of pink bottle sightings along the Pembrokeshire coast. If you spot any, please do get in touch.