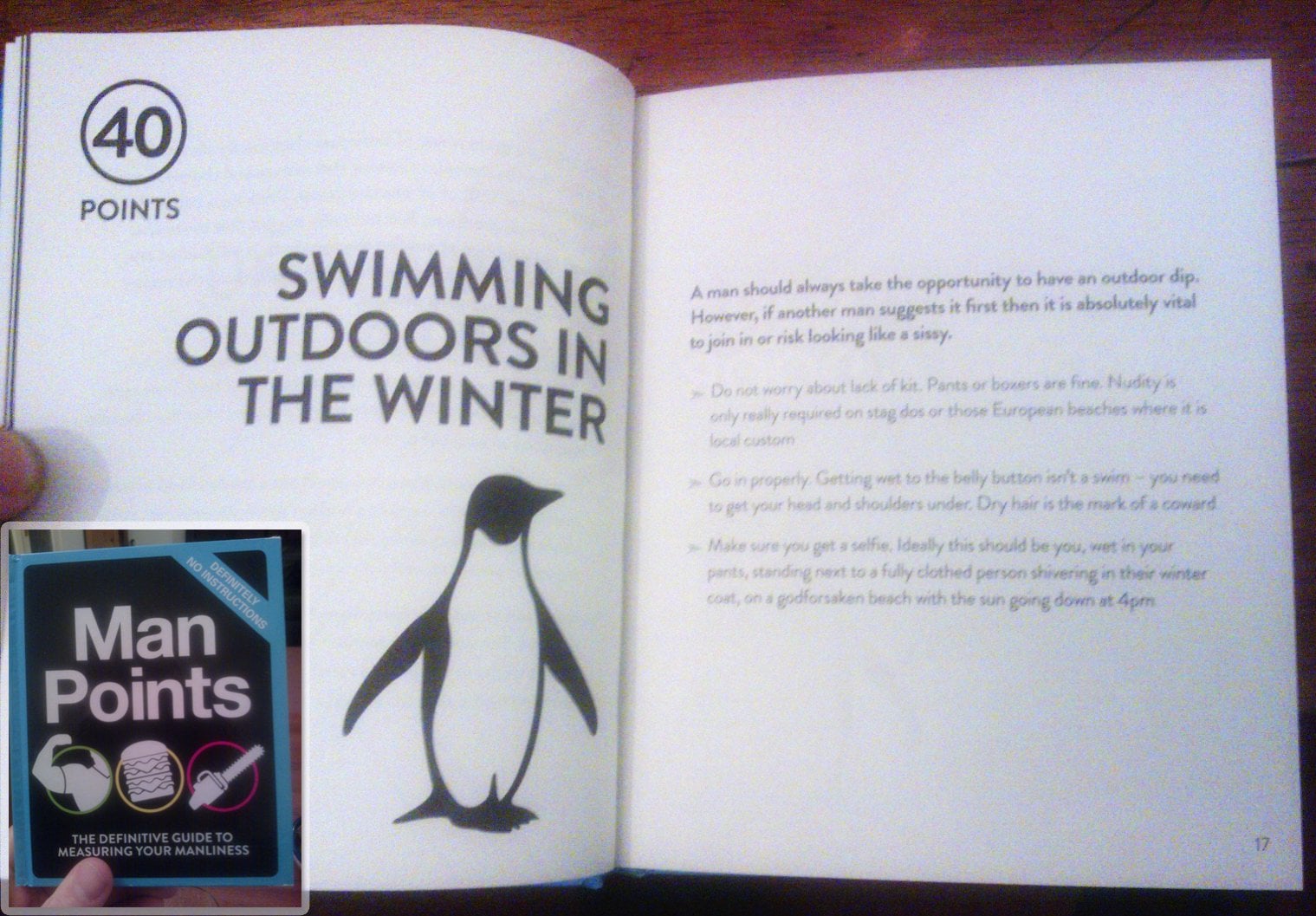 MEN – You'll get x40 Man Points for Swimming Outdoors in the winter according to this handy book!
A man should always take the opportunity to have an outdoor dip. However, if another man suggests it first then it is absolutely vital to join in or risk looking a sissy.
Do not worry about lack of kit. Pants or boxers are fine. Nudity is only really required on stag dos or those European beached where it is local custom.
Go in properly. Getting wet to the belly button isn't a swim – you need to get your head and shoulders under. Dry hair is the mark of a coward.
Make sure you get a selfie. Ideally this should be you, wet in your pants, standing next to a fully clothed person shivering in their winter coat, on a godforsaken beach with the sun going down at 4pm.
Shameless plug for Pembrokeshire…. *insert one of many beaches here* is perfect for this #WalesAdventure #FindYourEpic