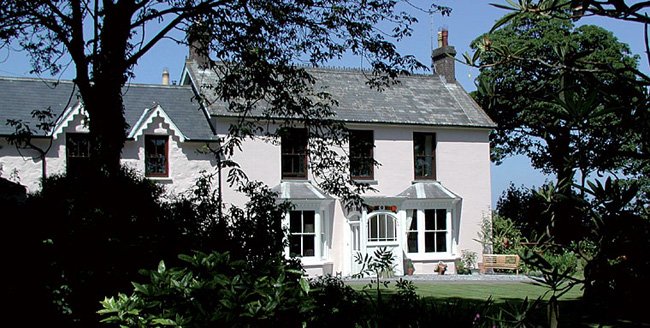 Just spent a fantastic afternoon with Gaye & Geoff up at Cefn-Y-Dre Country House Bed & Breakfast.
Five minute drive from Fishguard, so an easy drive out to our Coasteering location at Abereiddy beach.
After a quick catchup in the super cozy lounge (log burner chucking out the heat!) Gaye gave us a tour of the rooms. Two double and one twin. All well furnished, light and airy but at the same time comfortable. The en-suites were of a high standard, the Gallery room offering a quirky 'explore the wardrobe' bathroom. It's like a hidden room within a secret wall. Gaye went on to tell us that not only is it modern with a lush walk in shower, tower rail etc but has a heated floor. Think company mum will be testing this room out before next summer's chaos kicks in!
Two of the rooms have smart TV's, for those like me that have no idea what that is….you can connect to the internet & surf on the telly!
Back down to the lounge for a catch up on social media while Gaye prepared a spot of lunch. When I have my business hat on, I like to stay connected…wifi throughout the house and not just Pembrokeshire crawlband but a very practical 6Mbps connection!!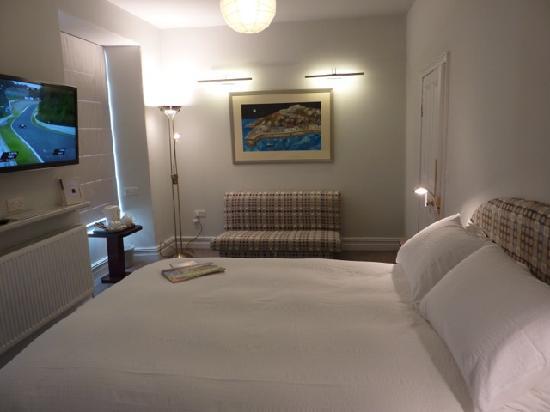 Lunch was served in the dining room. I say lunch….yikes! Having won awards for their breakfast, Gaye's 'just a bowl of soup' didn't disappoint. Made from Honey Fungus Mushrooms, harvested onsite…it was a bowl of creamy tastyness! Add to that the home baked bread with cheeses, oh and a slice or two of home made fruity loaf (brick as Geoff calls it). They also have their own chickens onsite, free range eggs with yellow yolks…mmmm!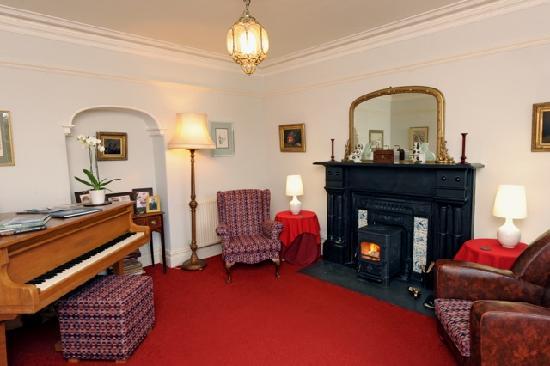 We'll definitely be recommending Cefn-Y-Dre Country House to our clients as a great place to stay in North Pembrokeshire. Couples and small groups of adults are well suited to it's quiet and relaxing atmosphere, especially those with a musical flare (mini grand piano in the lounge).