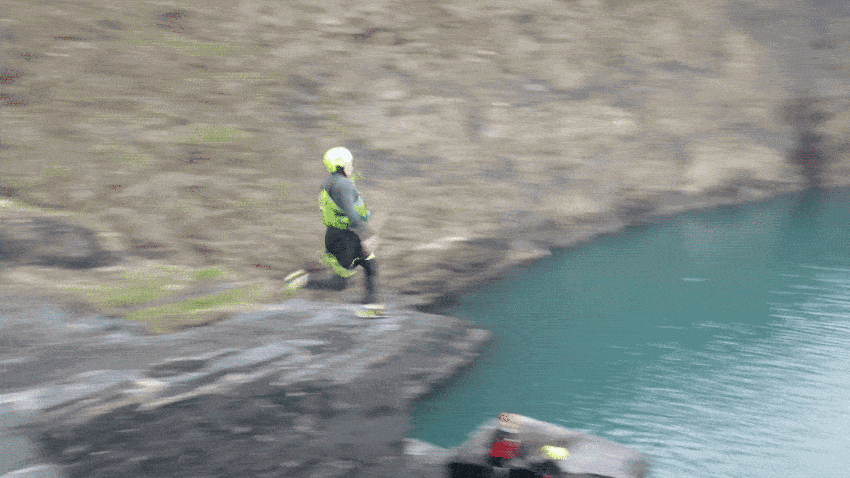 Wetsuits are a coasteering guide's best friend over the season. A good quality one is an essential piece of kit as we are in and out of them twice a day, every day.
The newest addition to my work uniform is the Alder Evo Fire 5.4.3. This suit includes all the usual wetsuit features however this has Alder's 'Aerocore FDL'. Essential 75% of the suit is covered in a fast drying waffle square shaped material that doesn't absorb water so your body heats air instead which is more efficient. The 75% covers the lower torso leaving the arms and top in normal neoprene. I personally think this is great for surfing and coasteering as your arms do a massive amount of movement in these activities.
As all wetsuit companies have their own measurements for suits the fit is slightly different from others. I find, like some friends that Alder are snug on the thigh region and spot on everywhere else. The leg length could be ever so slightly longer (1inch) so that it fits inside wetsuit boots and Five Ten canyoneer's a bit better to reduce flushing.
Overall, this is a great suit with some wicked features like the 'Aerocore FDL'. Not only is it warm and comfortable but it also dries quickly ideal for getting back into after lunch. For the ultimate suit I would have some Alder wetsuit features and C-skins ones but for the price of an off the shelf suit this is a corker and will be used throughout this seasons coasteering and surfing.